Awaken the goddess within and live your soul's purpose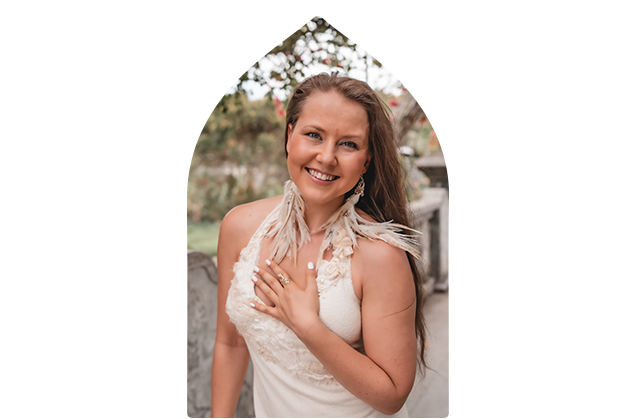 Hello beautiful soul. My name is Sara.
Too many of us live a life disconnected from ourselves and our body, often also leading us to live a life accordingly to what we believe is expected from us, rather than actually living our own life, from inside out, in tune with our aligned truth and feminine sensual nature – from a place of deep internal connection and knowing.
I guide women to connect to the truth of their soul and innate body wisdom. Transitioning from feeling physically, emotionally and spiritually numb, drained out, unhappy, powerless, stuck and lost, into remembering your pure soul essence, feminine wild nature, flowering as your natural Self, into your full expression, innate erotic aliveness and radiance. I help you midwife yourself, and birth yourself into wholeness – Awakening the Goddess within and living your unique soul's purpose.
Are you ready
to bloom Goddess?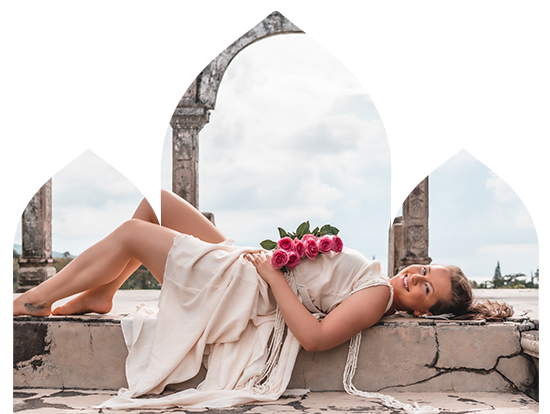 • To find more freedom, flow, beauty and ease into your life
• To be confident with who you are, in your own body,
your expression, finding your true voice
• To find fulfillment, deeper meaning in life,
discover your soul's gifts and purpose
• To reconnect to, embody and step more fully into your
sacred feminine essence and true power
• To connect with and activate your own inner Goddess
• To have confidence to shine your light unapologetically in the world
• To live a life that turns you on and sets every bit of your soul on fire
I see you, I hear you,
I witness you and welcome You,
as You are,
complete and whole.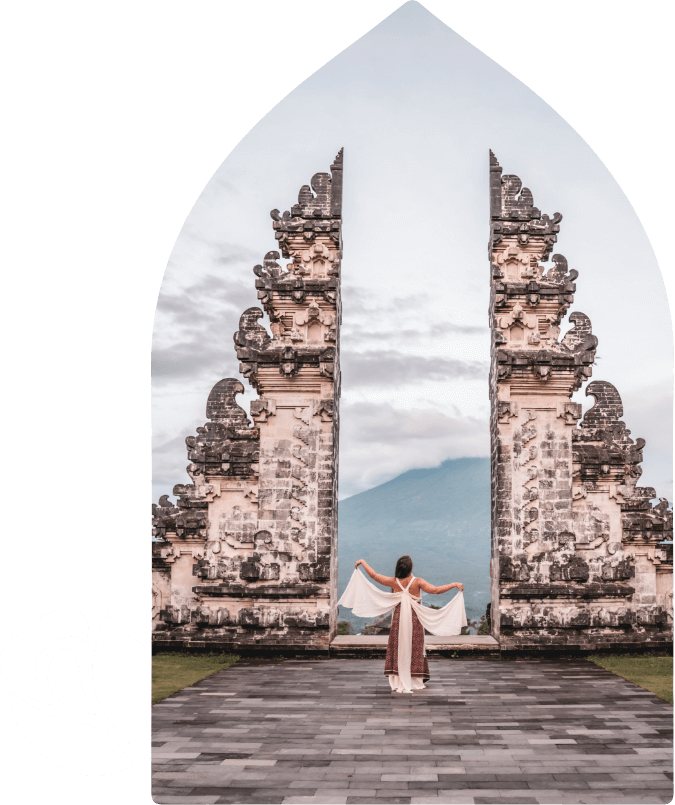 Coaching
This is a 1:1 coaching journey, that will support you to live your life free of conditioning, in your own power, embodying your authentic self & own unique feminine essence. Through embodiment you'll discover your soul's purpose & find deep joy & fulfilment in the life You choose & create for yourself.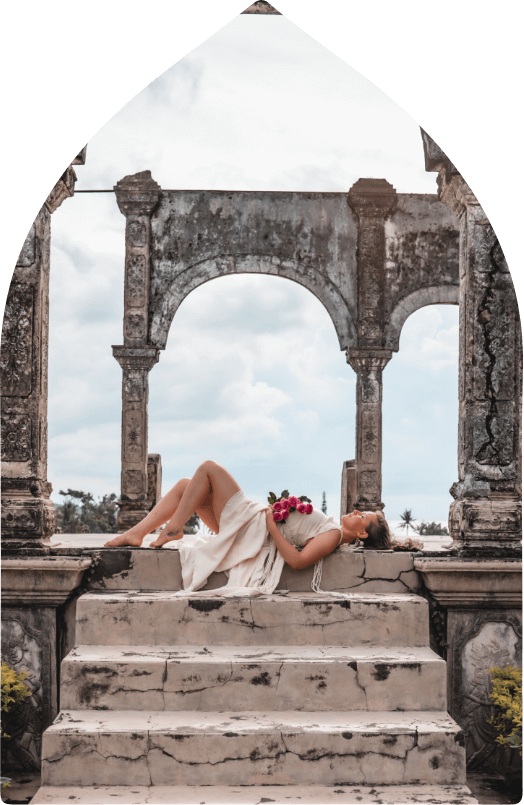 Retreats
Are you feeling called to step into the divine feminine temple? Experience a deeply transformative, expansive and highly activating container with Sisters. This is an initiation, a doorway, an invitation into love, your true power & ultimate liberation - into living your life as the true sensual divine embodiment of Who-You-Are. This is a week filled with…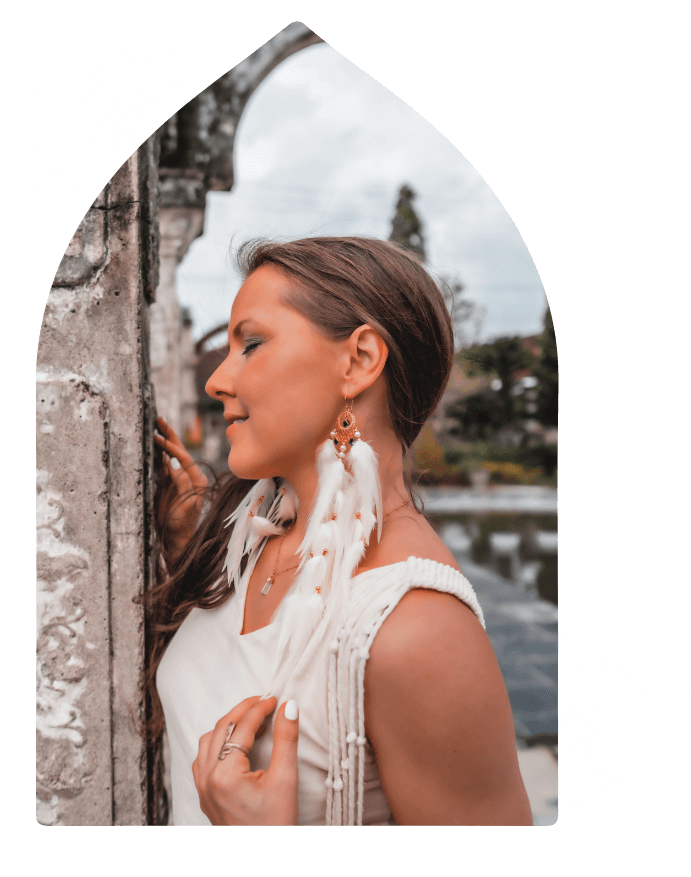 Bohemian
Goddess store:
Feather jewelry & goddess clothing, handmade and blessed in Bali + Crystal Jade eggs & more, to enhance self-love, connect deeper with your sexuality, activate more blissful energy, your full pleasure & potential. Awaken the Goddess within, reminding you of your divinity. New divine pieces and designs available!
"She unleashed her inner Goddess
and became the Woman
her soul knew she could be."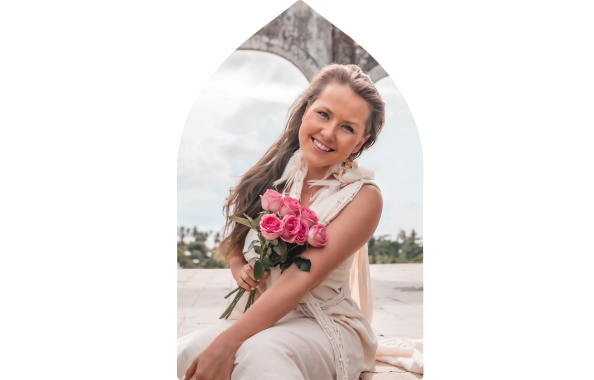 Feminine embodiment and Trauma Informed Somatic Educator for Women
Welcome to this sacred online temple space from my heart to yours. I'm so excited
that you are here. As a somatic educator, I help women to connect with their bodies and to cultivate a deeper understanding of their physical, emotional, and mental experiences. I specialize in working with women to help them develop a greater sense of self-awareness, self-care, and self-compassion. My goal is to empower women to live more fully, freely and joyfully in their bodies.
Whether you are looking to explore and connect more intimately
with who you are, your own divine feminine nature and soul essence – your inner
Goddess, looking for your souls' purpose, wanting to shift persistent conditioning and limiting beliefs that are keeping you stuck and small, or simply figure out what it means uniquely for you, to be living here on planet Earth, I invite you to read further and find out how we can connect through 1:1 coaching, retreats and more.
Which one of these Hindu Goddesses do you embody the most?
Are you Lakshmi, the Goddess of abundance, the fierce warrioress Durga, loving Parvati, the creatrix Saraswati or wild Kali?
Protected: Welcome home Goddess
As Above so Below – As Within so Without
Sexual energy is our creative force